Golden Passport may easily obtain a second passport for applicants seeking it or, at the very least, residency in another nation for them and their families.
In recent years, these sorts of visas have grown in popularity, particularly those granted from the European Union countries.
A passport or residency permit comes with several other advantages, such as Schengen mobility and access to the European Union free market.
However, what is a Golden Passport, and who is eligible to apply for one?
What Does a Golden Passport Entail?
Golden Passports allude to immigration programs that enable high-net-worth individuals to obtain a resident permit and even citizenship in another country by purchasing a home or investing in specific development projects.
Various nations provide investment opportunities ranging from $250,000 to billions.
If you and your family make the required investment and seek a Golden Passport, you will become a legal permanent resident of that country.
You can reside there, attend school, and receive healthcare.
Given the magnitude of the investment, most potential investors use consultants to assist them throughout the process. Some companies have years of experience in residency-by-investment programs.
They will provide a free estimate to evaluate whether or not you and your dependents qualify for a Golden Passport.
If retained, they would arrange a trip for you to see your investment opportunities in person and may even introduce you to a lawyer to assist you with the legal, financing, and immigration processes.
Do Golden Visas Result in Obtaining Citizenship?
This is a common misconception.
A Golden Passport immediately grants a residence permit.
Obtaining a passport typically requires a longer process.
Yes, a Golden Passport can ultimately lead to citizenship. However, in many cases, you must first reside in the country for several years.
If you register for a Spanish Golden Visa, you will get a resident visa even if you do not intend to live in Spain.
However, you can only seek citizenship following ten years of ongoing residence and "ties" to Spain, such as competency in the Spanish language.
Golden Passport Requirements / Golden Passport Application
Numerous nations use residency by investment to attract foreign investments, either in real estate or by starting a firm that employs a minimum of locals.
Through residency-by-investment programs, foreigners can obtain permanent resident status in the country where they invest, bring their spouses and children to live alongside them, study and work there, and bring their parents to live with them.
The eligibility requirements for Golden Passport are as follows:
You must directly own the funds you intend to invest.
Maintain the investment for at least the bare minimum period.
Be able to demonstrate that you legally received the funds.
Possess a clean criminal record.
You must have sufficient funds to support yourself and any accompanying family members, even if you plan not to reside in the country.
Depending on the Golden Passport you intend to register for, additional requirements will inevitably be required.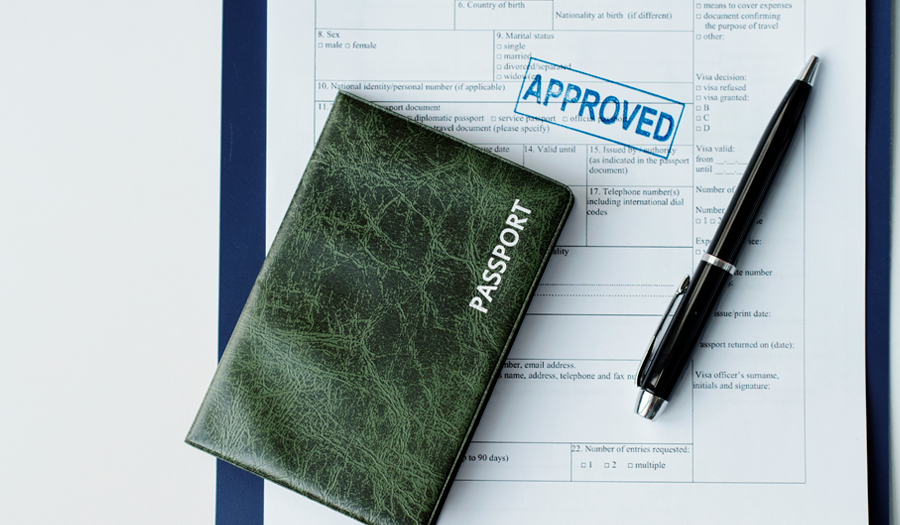 How To Request a Golden Passport
To qualify for a Golden Passport, one of the best alternatives is to purchase foreign real estate. This is the most popular path provided by most Golden Passport countries. The price range of the property investment is between $200,000 and $2 million.
Other investment alternatives include:
Make an investment capital in a company's shares/stocks;
Make an investment capital in the country's government bonds or public debt;
Create employment possibilities;
Contribute to a country's scientific or technological progress.
After investing, you can request a Golden Passport either with the corresponding Embassy in your home country or at a foreign government agency with jurisdiction over the matter. In any event, your initial point of contact is the Embassy.
What Is the Golden Passport Validity Period?
The valid period of a Golden Passport is contingent on the issuing country. Typically, validity is between one and two years, with the option to renew forever.
After 5 to 10 years of residence in the country that issued the visa, you will be eligible for permanent residency and citizenship.
List Of Countries Offering Golden Passports
The following countries offer a Golden Passport program:
Contact the experts for visas to identify which Golden Passport program you are eligible for. They specialize in foreign real estate investment and can assist you in choosing the best Golden Passport program for you and your family, considering your budget and investing goals.
ANGUILLA
To qualify for the Golden Passport of Anguilla, you must invest a minimum of $150,000 in a govt fund. You may also invest in property or enroll in a tax residency scheme for a fee.
To be eligible for citizenship, you should live in the country for a number of years after obtaining an Anguilla Golden Passport. Then, however, you are eligible to seek British citizenship as a BOC (British Overseas Citizen).
AUSTRIA
Austria's citizenship law is among the harshest in Europe. Consequently, the Golden Passport is in high demand among potential investors.
The scheme has an annual limitation of 300, which limits the number of people who can obtain Austrian residency through investment.
To qualify for the visa, you must make a direct investment in the country, investing €10 million in a firm or €3 million in a state fund.
Moreover, your investment must create employment for Austrians and help the country's economy. To seek citizenship, you must have lived in Austria for at least ten years, like any other legal resident.
CANADA
The most popular of Canada's investment programs is the QIIP (Quebec Immigrant Investor Program).
For this scheme, you must invest at least CAD 1.2 million in a bond, and after 3 years, you can make a citizenship application.
To be eligible for citizenship under most of Canada's investment projects, you must spend a minimum of 183 days in the nation over three years.
GERMANY
Germany's Golden Passport scheme differs differently from that of other nations. You are not required to invest funds to qualify for a Germany Golden Passport.
Nevertheless, you are urged to spend a minimum of €360,000. You must first obtain a self-employment visa and then establish a business in Germany.
After 3 years, you are eligible for a permanent residence visa, and after 8 years, you are eligible to apply for citizenship.
GREECE
In Greece, you can request a Golden Passport provided you fulfill the following investment requirements:
You acquire a property worth € 250,000 plus taxes.
You agree to a lease for a minimum of ten years.
You must invest at least €400,000 in a Greek-registered firm.
You must purchase government bonds for a minimum of € 400,000.
You put at least €400,000 in a Greek bank.
After seven years with Greek Golden Passport, you can petition for citizenship. You can enter the EU and Schengen Area if you are eligible for citizenship.
If you do not wish to file for citizenship, you may preserve your permanent residence status by renewing your permission every 5 years and maintaining your investment.
GRENADA
Grenada offers second citizenship for a modest $150,000 contribution to a national fund. Additionally, you can qualify for the visa by purchasing real estate.
You are not required to meet a residency requirement to qualify for Grenada's Golden Passport; you will get citizenship as soon as your investment is finalized.
With Grenada's citizenship by investment scheme, you can travel to 140 countries without a visa.
IRELAND
If you invest a minimum of €1 million in one of the below alternatives, the Golden Passport program in Ireland provides you with a continuous renewable residence status.
Investment fund
Enterprise fund
Real estate fund
Endowments
You cannot obtain Irish citizenship directly with a Golden Passport.
However, if you match the qualifications, you may seek citizenship via naturalization like other nationalities.
MALTA
Under its Golden Passport system, Malta offers residency-by-investment and citizenship-by-investment programs.
You can select one of the following choices to apply for a Maltese Golden Passport based on your financial circumstances and your interests:
Residency by investment
To qualify for the residence program, a minimum investment of €98,00 must be made in a government-approved fund.
You are not obliged to reside in Malta to maintain your permanent residency.
Although this isn't a citizenship program, you may seek citizenship after 5 years if you meet the requirements for naturalization.
Citizenship through investment.
A contribution of €750,000 to a govt national development fund qualifies you for only a one-year citizenship route.
You also have the option of a three-year program provided you spend at least €600,000 in a national development fund established by the government.
With the Golden Passport program of Malta, you can live in the EU and go visa-free to approximately 140 countries. Additionally, you can retain your former citizenship and get dual citizenship.
NEW ZEALAND
New Zealand is yet another popular investment destination due to its high life quality, social security, and other advantages. The country provides two distinct investment opportunities:
Investor 1 visa: You should invest at least 10 million New Zealand dollars in permitted investments, such as government bonds, equities, funds, new housing properties, commercial buildings, or philanthropic ventures. Under this scheme, you receive temporary permission that can be renewed, and after three years, you can apply for permanent residence and citizenship.
Investor 2 visa: Three million New Zealand dollars is the minimum amount required to be eligible for investor visa 2 in New Zealand. You must retain your investment for a minimum of four years, and if you spend in New Zealand dollars, you can file for permanent residence and citizenship.
PORTUGAL
Portugal's Golden Passport program is one of the most famous in the world.
You can become a resident of Portugal if you invest at least €500,000 in property investment; if the investment is in lowland areas, the investment threshold is reduced to €400,000.
After five years, you must apply for permanent residency or citizenship; most investors choose citizenship to obtain a second passport with entry to the EU and Schengen Area.
SINGAPORE
Investing at least SGD 2.5 million in any of the following will qualify you for the Singapore Golden Passport:
Existing business or new business establishment
Fund authorized in Singapore.
Establish an office for a single-family in Singapore.
In addition, you must have business experience and produce audited financial statements for your organization.
With this scheme, you can become a permanent resident, and after 2 years as a permanent resident, you can seek Singaporean citizenship. However, dual citizenship is not permitted in Singapore.
SPAIN
After five years, the residency-by-investment scheme in Spain permits you to become a permanent resident. Eventually, if you dwell in the country for ten years, you are eligible to become a citizen.
To be eligible for Spain's Golden Passport, you must spend €500,000 on property investment and bring your family along.
Remember that your permission must be renewed every 2 years until you are a permanent resident.
ST. KITTS AND NEVIS
For a St. Kitts and Nevis Golden Passport, you must invest a minimum of USD 200,000 in real estate or USD 150,000 in a government fund.
After completing your investment, you will get immediate citizenship without being obliged to live in the country.
You will also have visa-free or visa-upon-arrival access, including over 160 countries with a St. Kitts passport.
PANAMA
Panama is among the quickest nations in the world to acquire investment residency with a Golden Passport.
You will obtain an immediate, direct permanent residence by establishing an economic investment on day one by investing $300,000 in real estate.
An additional USD 2000 per dependent is needed. Permanent residency is granted for two years; additional migration office fees are $1,000.
ST. LUCIA
St. Lucia provides a second passport for an investment of just US$100,000 in a government fund. However, you can also invest your funds in other funds, bonds, or property.
There is no minimum living requirement to qualify for St. Lucia's Golden Passport; your petition will be finalized within 90 days, and you can be a St. Lucia citizen.
Final Thoughts
A second citizenship and passport can provide you with security, opportunities, and freedom that you might not otherwise have. It's a big decision, but if you're ready to take the plunge, there are plenty of options available to you.
We hope this has been helpful. If you have any questions, please let us know.
Contact us!