The company set up everything you should know…
What is a company set up?
A company is a legal entity consisting of people joining together to operate a commercial or industrial enterprise. The first company is created when an ERPNext account is set up.
Why set up a company?
Protect your personal assets
Doing a company set up helps you preserve your assets, properties, vehicles, and bank accounts among other personal possessions. Companies acquire benefits and in turn, are responsible for liabilities and gain obligations.
Benefit from legal and tax advantages
Some companies enjoy tax benefits including preferential rates and access to double taxation agreements.
Earn continued existence
Companies do not cease to exist despite management changes, bankruptcy, or owners' death. This characteristic is crucial for long-term objectives such as succession and estate planning.
Enhance your financial presence
Improve your financial presence through a solid and professional business image with banks, clients, investors, and other companies facilitating access to sources of capital and business development.
What type of company connects with your needs? | Company set up
When it comes to doing a company set up one-size never fits: your domicile, size and type of business, tax and fiscal obligations, and financial goals are some of the details to consider.
We always recommend that you discuss these factors with your legal counsel, tax specialist, or advisor to get a clear picture of how to custom-fit a business structure that will work for you and that provides the best advantages to meet your long-term objectives.
Connect with us and allow us to guide you through the process of structuring and administering the best corporate solution for your needs.
C Corporation
• Limited liability protection
• Unlimited shareholders
• Can reinvest profits
• Investor friendly
• Multiple stock classes
S Corporation
• Limited liability protection
• Pass-through taxation
• Limited shareholders, can only be individuals
• May issue stock, one class only
• Easily transferable shares
LLC
• Can be structured as a company or corporation
• Limited liability protection
• Easy to set up and administer
• Minimum one or two members, depending on the jurisdiction
• Members can be individuals or entities
• Operating flexibility
Company incorporation with OMC Group | Company set up
Company incorporation and formation in jurisdictions such as Anguilla, Bahamas, Belize, BVI, Cayman Islands, Dubai, Hong Kong, Nevis, Panama, and Seychelles, among others.
At OMC Group we focus on understanding our client's objectives and business requirements guiding them toward corporate solutions tailored to their needs.
Incorporating a company ensures your entity has its own legal personality and operates as a separate legal entity. There are many benefits including asset protection, succession planning, and ease of doing business when you do a company set up.
At OMC Group we can support you with the registration, administration, and compliance of the new entity you are planning to incorporate.
OMC Group offers a full range of corporate, fiduciary, and administrative services such as: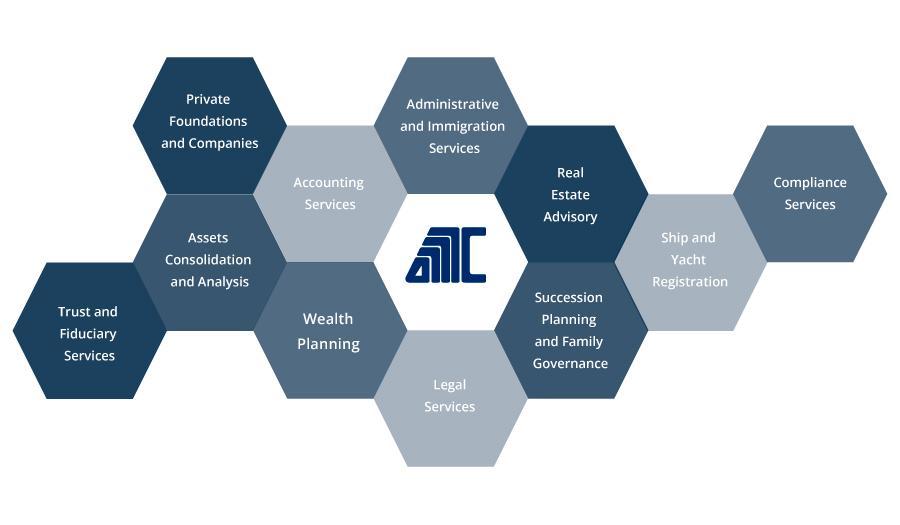 BOSCO Conference – Summary.
OMC Group joined the Bosco Conference in an online workshop to present the Best Jurisdictions for Company Set Up.
In this presentation, we introduced OMC Group and the ways we may help you through all the services we offer, especially our corporate services for company set up.
Also, we pointed out the benefits of companies set up in offshore jurisdictions including a comparative table of their main characteristics.
We focused our discussion on the British Virgin Islands as a jurisdiction, its advantages, and the new Economic Substance requirements.
Finally, we concluded our exposition showing step by step the incorporation process of a BVI Company with OMC Group and presenting our trust and fiduciary services.
You can watch the full video about the Best jurisdictions for company setup here:
Best jurisdictions for company set up
Choosing the best jurisdiction for your company incorporation
You should be aware that each country has its own legal customs.
For example, countries using a British-style common law system will have slightly different company formation procedures and business legal structures than countries using a continental European or Sharia legal system.
When it comes to company incorporation, cultural and historical differences must also be taken into consideration, as different regions have diverse cultural backgrounds and legal traditions.
If you are interested in reading more about us, access our blog. Also, we recommend these blog articles:
BVI | Advantages and economic substance requirements
BVI | Economic substance legislation
BVI | Economic substance frequent questions (FAQ)