Panama investment visa | In the wake of global economic challenges,
As we all know, there has been a tremendous collapse of the economy worldwide.
It is precisely for this reason, that the Panamanian Government, in an attempt to stimulate different sectors of the economy, launches this new Permanent Residency program through a Panama investment visa.
The government aims to attract high-net-worth investors to promote sectors such as real estate and banking.
What will we cover in this webinar? | Panama Investment Visa
We will explain everything related to the qualified Panama investor visa, how it works, what are the general requirements, where is it filmed and when is the right time to apply for a Panama investment visa.
The qualified investor visa is a subcategory created within the permanent resident category via investments.
Its legal basis is Executive Decree No. 722 of October 15, 2020, of the Ministry of Public Security of the Republic of Panama.
To acquire this permanent residence with a Panama Investment Visa, it is necessary to make an investment in Panama of US 500,000.00 from a foreign source.
The investment could be done as an individual or through a legal entity, and such investment must be maintained in Panama for a minimum of 5 years.
We will discuss the alternatives to obtain a permanent residence with a Panama investment visa via the following investments:
Real Estate Investment could be through a natural person or a legal entity.
Real Estate Investment through a Promise of Sale Agreement using a trust structure.
An investment made through a Panamanian Brokerage Firm in securities of local issuers.
Fixed Term Deposit through a licensed bank in Panama.
Last, we will mention the advantages of a qualified investor visa with a Panama investment visa.
Here is the full recording of the webinar about how you can get residency through a Panama Investment Visa
Information of interest you have to know about Panama residency
Panama
The country is located between South America and Central America, and its capital is Panama City.
This nation is limited to the north by the Caribbean Sea, to the south by the Pacific Ocean, to the east by Colombia, and to the west by Costa Rica.
It has an extension of 75,517 km². Located on the isthmus of the same name, a strip that joins South America with Central America, its mountainous territory is only interrupted by the Panama Canal Basin, the interoceanic route that joins the Atlantic Ocean with the Pacific.
The country is the geographical setting for the Panama Canal, a work that facilitates communication between the coasts of the Atlantic and Pacific oceans; and that significantly influences world trade. The population in 2020 amounted to 4,279,000 inhabitants.
The Panamanian economy over the years has had international recognition by having the most important banking system in the region, being one of the most solid in the continent, an important component of this economic solidity has been the stable growth of the GDP, which grew 6.3% on average from the mid-1990s to the early 2010s.
In addition, Panama as a country has not suffered contractions in the economy since 1988.
According to the world ranking of competitiveness of the World Economic Forum, Panama is after Chile in the most competitive economy and consolidates its position as the maximum in Central America.
Panama has the highest GDP per capita in the Central American region, being approximately 16,993.82 in 2013, surpassing the GDP per capita of countries such as Mexico, Venezuela, Brazil, and Peru PPP. According to various financial organizations, the Panamanian economy is considered high-income.
This nation of the isthmus is a totally dollarized economy without a central bank. Panama's economic policy is based on the tertiary sector, being one of the earliest countries to use this policy. So this sector represents 75% of its gross domestic product.
However, there has been a significant increase in the industrial and construction sectors.
Due to the sustained growth of GDP that has occurred in recent years, organizations such as the IMF project that by 2030 Panama will reach $35,000 dollars per capita, approaching somewhat closer to the income threshold of developed economies, located at around $20,000 per capita.
The country Panama is classified in the category of investment grade by risk rating companies.
The Index of Economic Freedom of Panama in 2012 was 65.2 points, placing it in the world position number 55.
Panama Residency and Migration
What should I do to be a resident of Panama? How much does residency in Panama cost? How long does residency in Panama take? What is needed to be a resident?
Based on these questions, we can tell you that Panama is an ideal country to live and invest in, which is why it has various residency programs in Panama with which the OMC Group can support you and obtain the Panama permanent resident card.
New Panama Investment Visa residency program
The Permanent Residency Program as a Qualified Investor in Panama welcomes entrepreneurs and investors from different sectors of the economy who want to establish investments in the isthmus.
Panama is the biggest financial center in Latin America.
The perfect location to establish a residence, preserve capital, and invest in a solid economy with guaranteed political stability, an international banking center and immigration benefits for foreign investors, a dollarized economy, first-rate logistics platform, among others.
To obtain a permanent residency with a Panama investment visa as a qualified investor, you must make a minimum investment of USD300,000.
At OMC Group we help you with the legal process so that you can have a successful investment through the most appropriate legal immigration mechanism for your case.
Panama investment visa as a qualified investor in permanent visa | How to get Panama residency?
This visa grants permanent residency to foreigners with the intention of making an investment in Panama.
| TYPE OF INVESTMENT | AMOUNT | REQUIREMENTS |
| --- | --- | --- |
| Real Estate Investment | USD 300,000.00 | Property acquisition |
| Real Estate Investment through sale contract | USD 300,000.00 | The signing of the contract of acquisition agreement and sale of the property. The investment is made through trust. |
| An investment made through a Brokerage House | USD 500,000.00 | A Panamanian Brokerage House. |
| Investment by Opening a Fixed Term Deposit | USD 750,000.00 | Fixed-term deposit for a term of (5) years in a local bank account. |
Panama Residency Investment Permanent Visa
Benefits of Panama investment visa as a qualified investor
• The visa process can be done remotely

• It allows immediate family members to be included

• There are no requirements to stay in the country

• It guarantees a resolution in less than 30 business days

• It can be done in a personal capacity or by a legal person

• Gives access to citizenship

• Gives access to a permanent residence
Why invest in Panama?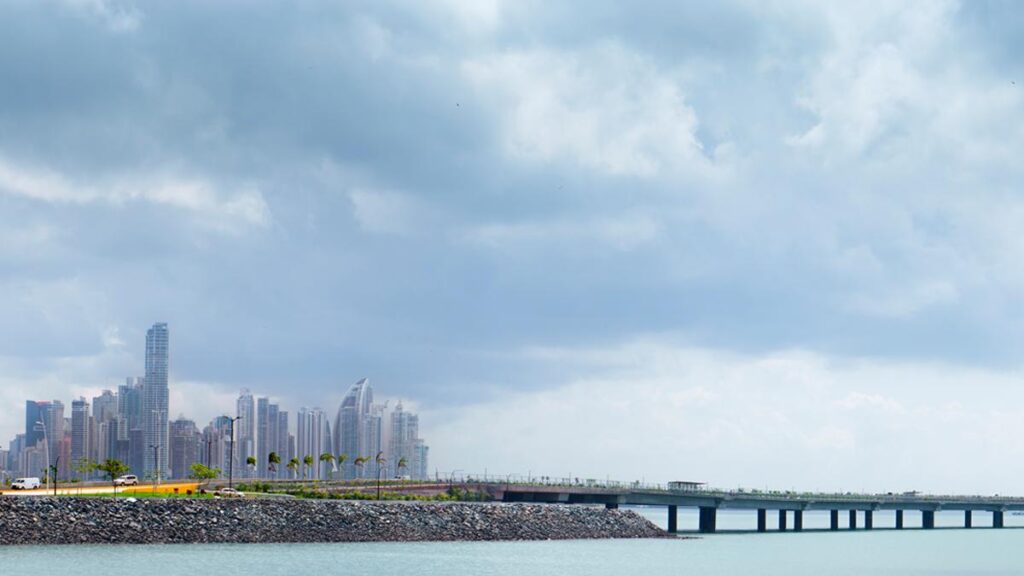 Geographic Position
Panama is known as the Hub of the Americas due to its strategic position, financial growth, and the Panama Canal. Also, it has several Special Economic Zones such as the City of Knowledge, Panama Pacifico, Export Processing Zones, and the Colon Free Zone.
Strong Banking System
In the last 20 years, there have been new bank acquisitions, transformations, and incorporations that help adjust and resize the sector. As a consequence, today Panama is one of the most important financial centers in Latin America.
Protected Foreign Investment
Foreign Investment is protected by the Civil Code of Panama, its Constitution, and its Foreign Investment Law, which guarantees that foreigners have the same rights as Panamanians regarding the possession of properties, investments, and commerce.
Stable Economy
With the US dollar as the national currency. Investing in real estate priced in dollars can be a way to reduce risk. The support in capital gain and value of the property testifies to the minimization of any uncertainty that the currency could have.
---
If you are interested in reading more about us, access our blog. Also, read these articles:
Why Panama? | Residency programs
Anguilla, Bahamas, and Panama entities overview.
Panama | Register of beneficial owners overview
If this topic is interesting, we invite you to read more articles related…